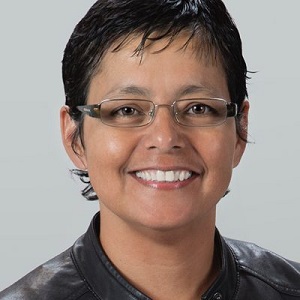 Winona Lafreniere
Project Manager
Indian Resource Council
With a strong connection to her Anishinabe roots in Manitoba, Winona Lafreniere lives out her passion through storytelling, philanthropy and supporting the economic and cultural aspirations of Indigenous people across Western Canada. Being a strong advocate and leader in workforce development and Indigenous governance, Winona recognizes the need for Indigenous Inclusion in all aspects of her role as Project Manager with the Indian Resource Council.
As an entrepreneur, she continues to create innovative solutions that focus on closing the socio-economic gap between Indigenous and non-Indigenous peoples. She is an active member of the Rotary Club of Calgary North, Energy Futures Lab, Calgary Alliance for the Common Good, Clean Resource Innovation Network and currently working on projects in collaboration with Project Forest and Ducks Unlimited. Her knowledge of the natural environment helps to foster the growing demand for the sharing of traditional ecological knowledge and wise management practices that will aid in reducing our environmental footprint.
Winona's work and volunteer experience spans over three decades focusing her efforts on empowering youth from around the globe through the sharing of ancestral knowledge and promoting eco-friendly ways of living and being. Her recent visit to West Africa has created opportunities for Indigenous youth to be more actively engaged in the shaping of a more sustainable future and enabling them to articulate their voices as a collective.
Warning!
Beware of email scams
DMG Events has been informed from several exhibitors are receiving scam emails . Please be aware these offers are fraudulent. These scammers do not have any relationship with DMG Events.In accordance with GDPR, CASL and other jurisdictional data privacy regulations, DMG Events will never sell your data to any third party organisations. Please see our Privacy Policy for more information regarding how DMG Events will process and store your information.