What is the Activation Zone?
The Activation Zone is designed to provide you with valuable resources and opportunities to enhance your career prospects in the energy sector. Whether you're a high-level engineer or a recent graduate, we have everything you need to polish your resume, upgrade your skills, and gain insights from industry experts to find your dream job.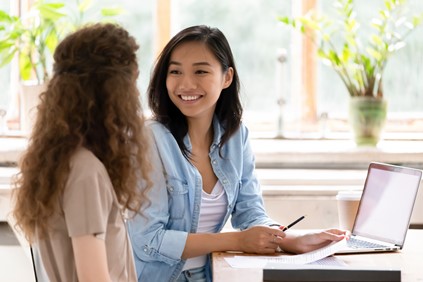 Each zone will feature a different activation:
LinkedIn Corner
Step into a dedicated space designed to help you harness the power of LinkedIn for professional growth and networking. Our team of experienced experts is here to provide you with valuable insights and guidance on optimizing your LinkedIn profile, enhancing your personal brand, and leveraging the platform's features to advance your career. At the LinkedIn Corner, you'll have the opportunity to engage in one-on-one consultations with our experts who will offer personalized advice tailored to your goals. They will help you create a compelling and professional profile that showcases your skills, accomplishments, and aspirations, making you stand out to potential employers and industry influencers. Don't miss out on this invaluable opportunity to receive expert advice and gain a competitive edge in the professional world. Visit the LinkedIn Corner at Energy Works and unlock the full potential of your LinkedIn profile today!
Resume Check Zone
Welcome to the Resume Check Zone at Energy Works! Step into a dedicated area where our team of experienced professionals is ready to provide you with valuable feedback and insights to enhance your resume. Bring your resume to our Resume Check Zone and receive personalized guidance from our experts. They will review your resume for clarity, structure, and overall impact. Whether you're a seasoned professional or a recent graduate, our team will offer valuable suggestions to make your resume stand out from the crowd. Our experts will provide constructive feedback on various aspects of your resume, including formatting, content organization, and the use of industry-specific keywords. They will help you highlight your key skills, accomplishments, and experiences in a way that effectively communicates your value to potential employers. Increase your chances of landing your dream job. Visit the Resume Check Zone at our Career Expo and take a significant step towards achieving your professional goals!
Next Gen Lounge
The NextGen Lounge is a place to share ideas, knowledge and opportunities among peers. Expand your network within the energy community and create valuable connections, and explore potential career prospects. Interact with hiring managers and recruiters from prominent companies within the sector. Learn about organizations and gain insights into the skills and qualifications companies are seeking in candidates.
One Minute Headshot Hub
We understand the importance of a polished and captivating headshot for your LinkedIn profile or professional resume, and we're here to provide you with a high-quality photography experience. Our team of experienced photographers is ready to help you put your best face forward. Our goal is to capture your unique personality and professionalism, creating a headshot that reflects your confidence and expertise. With our state-of-the-art equipment and professional studio setup, we will ensure you stand out in the competitive job market. Having a captivating headshot is essential. It adds credibility and professionalism to your online presence, increasing your chances of making meaningful connections and securing career advancements. Visit our One Minute Headshot Hub at Energy Works, strike a pose, and let our experts capture your best self. Leave the event with a headshot that truly represents your unique professional brand.
Warning!
Beware of email scams
DMG Events has been informed from several exhibitors are receiving scam emails . Please be aware these offers are fraudulent. These scammers do not have any relationship with DMG Events.In accordance with GDPR, CASL and other jurisdictional data privacy regulations, DMG Events will never sell your data to any third party organisations. Please see our Privacy Policy for more information regarding how DMG Events will process and store your information.