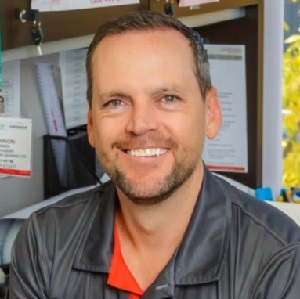 Shannon Warren
Founder and CEO
Matrix Labour Leasing Ltd.
Shannon Warren is the founder and CEO of Matrix HR, a full-service recruitment agency specializing in the placement of top-skilled trades workforce and turn-key, streamlined, effective staffing solutions for companies of all sizes across Canada and the US. Since 2002, Shannon has developed Matrix from a small, 3-person startup into a thriving multi-million dollar force in the North American recruiting and staffing solutions space.
Shannon's journey to becoming a leader in the staffing industry began as a mission to transform and professionalize the skilled trades industry by imparting the best of white-collar workplace practices: stable and long-term employment, fair, competitive wages, retirement contributions, benefits, apprenticeship training, tuition refunds, and opportunities for advancement, into typically blue-collar industries. This groundbreaking People-Centric shift in philosophy and culture inspires hard work, reliability, trust, and mutual respect. Building on his own experience as a carpenter and his progression through to general contractor for major projects and into leadership roles, Shannon developed a unique insight into the perspectives of both management and the labour workforce.
Shannon continues to cultivate a community of shared goals and vision through partnerships with:
● First Nations community partners to provide labour solutions and employment opportunities.
● People 2.0 for advanced Employer of Record (EOR), Agent of Record (AOR), turn-key back office administration, Payroll and Financing.
Through these partnerships, Shannon creates scalability for organizations of all sizes that can undertake larger-scale projects with greater financial and administrative bandwidth. A powerful differentiator in the Matrix culture is a focus on mentorship, inclusivity, diversity, and the cultivation of a healthy work environment. In service to the communities that support the growth of Matrix HR, Shannon serves on the board of directors of ACSESS and supports several charities, including the Children's Wish Foundation, Kids Cancer Foundation of Alberta, High Hopes Challenge, and the Flames Foundation. Shannon's commitment to success has been recognized by numerous organizations, including Profit 500, The Fast Growth 50, and Business Calgary's Leaders of Tomorrow.
Shannon is renowned for his entrepreneurial drive, his expertise in business growth, strategic planning, the development of new ventures, and staffing services management. He brings over 20 years of experience in recruitment, people management, and human resources to Matrix HR. His philosophy is that successful businesses are built on strong partnerships, and he prioritizes building resilient andlasting relationships with his clients and employees. Shannon is passionate about helping people reach their full potential and is committed to guiding his team members to make the most of their skills and experience.
Warning!
Beware of email scams
DMG Events has been informed from several exhibitors are receiving scam emails . Please be aware these offers are fraudulent. These scammers do not have any relationship with DMG Events.In accordance with GDPR, CASL and other jurisdictional data privacy regulations, DMG Events will never sell your data to any third party organisations. Please see our Privacy Policy for more information regarding how DMG Events will process and store your information.