2023 Strategic Program Speakers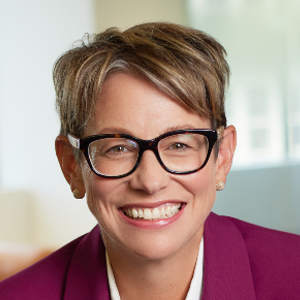 Monica Mochoruk
Vice President, Talent Management
Parkland Fuel Corporation
Monica has over 20 years of progressive Human Resources, People and Culture experience, and is a passionate leader committed to creating environments where talent thrives.
Her career began in recruitment and evolved into business partnership, learning, development, talent management, culture activation and onward to organizational effectiveness.  Each stop on her career journey has increased in scope, scale and complexity of her role.
After building her core skills, and capabilities in the software development and aviation industries, Monica has successfully led the transformation from transactional HR to People and Culture partnership in the Midstream and now fuel distribution and retail businesses.
In her current role, as VP, Talent Management for Parkland, she leads the Talent Management function, including the D&I portfolio, the Talent Acquisition function and the Business Partner function for the Corporate organization. 
An active member of her community, Monica is currently the Board Chair of Calgary Reads, and Board Member for Big Brothers, Big Sisters Calgary and Area.
Warning!
Beware of email scams
DMG Events has been informed from several exhibitors are receiving scam emails . Please be aware these offers are fraudulent. These scammers do not have any relationship with DMG Events.In accordance with GDPR, CASL and other jurisdictional data privacy regulations, DMG Events will never sell your data to any third party organisations. Please see our Privacy Policy for more information regarding how DMG Events will process and store your information.