2023 Strategic Program Speakers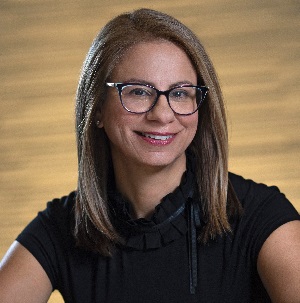 Meera Nathwani-Crowe
Manager, Technology and Innovation
Canadian Natural
Meera Nathwani-Crowe is an energy professional with over 25 years of technical, commercial, and sustainability experience and holds a Bachelor's degree in Geological Environmental Engineering from Queen's University. She is committed to developing low carbon and responsible energy, leveraging innovation within Canada's integrated energy system, and creating equitable prosperity for Canadians. She has spent the last 20 years of her career advancing GHG emissions management technologies, projects, policy positions and business opportunities.
Meera joined Canadian Natural in 2017 as the Manager of Technology and Innovation. Prior to that, she worked for Shell International and Shell Canada.
She has held various external roles including board chair of Canada's Oil Sands Innovation Alliance (COSIA), board member of the Alberta Clean Tech Innovation Alliance (ACTIA), and steering committee member of the Clean Resource Innovation Network (CRIN). She is a member of the Association of Professional Engineers and Geoscientists of Alberta.
Meera and her husband have 3 children, aged 10, 12, and 13. She enjoys yoga, hiking, cross country skiing, vegetarian cooking, and volunteering in her community.
Warning!
Beware of email scams
DMG Events has been informed from several exhibitors are receiving scam emails . Please be aware these offers are fraudulent. These scammers do not have any relationship with DMG Events.In accordance with GDPR, CASL and other jurisdictional data privacy regulations, DMG Events will never sell your data to any third party organisations. Please see our Privacy Policy for more information regarding how DMG Events will process and store your information.