2023 Strategic Program Speakers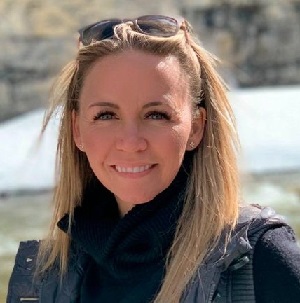 Lynn Exner
Chief Operating Officer
Canada Action
As Chief Operating Officer of Canada Action, a grassroots advocacy organization focused on promoting Canadian natural resources, Lynn spends much of her time trying to depolarize the conversation around Canada's natural resource sectors.
Lynn collaborates with Indigenous, youth, community, and industry leaders across Canada through speaking engagements, public events, and media relations. Ms. Exner oversees Canada Action's volunteer network, local partnerships, and public relations activities. She is accountable for maintaining the foundational commitment to non-partisan, positive, fact-based messaging across all mediums.
A science enthusiast, Lynn began her career as a high school Chemistry and Earth Sciences teacher and student activism coordinator. After 12 years, she left teaching to grow a business consulting firm focused on employee benefits. An entrepreneur, Ms. Exner then owned a marketing firm for six years, providing services largely to the trades, resource, and education sectors.
Ms. Exner is an avid volunteer and has organized nationwide student leadership conferences; charity music and sports festivals; and several creative and traditional non-profit fundraising campaigns. She is involved with several Artificial Intelligence organizations and was instrumental in developing Saskatoon's first co-working space.
Lynn holds degrees in Education, French, and Chemistry from the University of Saskatchewan.
Warning!
Beware of email scams
DMG Events has been informed from several exhibitors are receiving scam emails . Please be aware these offers are fraudulent. These scammers do not have any relationship with DMG Events.In accordance with GDPR, CASL and other jurisdictional data privacy regulations, DMG Events will never sell your data to any third party organisations. Please see our Privacy Policy for more information regarding how DMG Events will process and store your information.