2023 Strategic Program Speakers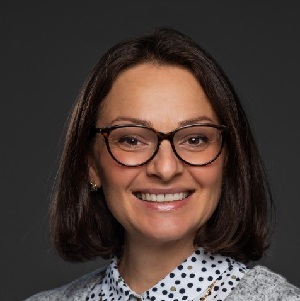 Jelena believes in community-driven impact that elevates individuals and the collective. She has a special interest in high employee engagement and motivation during organizational transformations. 
Over the past 18 years Jelena has worked with highly skilled individuals in South Africa, UK, Saudi Arabia and Canada in various capacities, from Energy Advisory as an Advisor at Tetra Consulting in the UK to Research Operations as the Managing Director at the Northern Alberta Institute of Technology. Her experiences have taught her that prioritizing staff learning and professional development always pays dividends through increased innovation, engagement and productivity, driving greater team and organizational impact.
Jelena earned a PhD in Environmental Biology from the University of Cape Town, South Africa. She is trained in Business Management, Change Management and Strategic Communication. Jelena is an Energy Futures Lab Fellow, Board President of a childcare society and an avid supporter of the Edmonton culinary and arts scene. 
Warning!
Beware of email scams
DMG Events has been informed from several exhibitors are receiving scam emails . Please be aware these offers are fraudulent. These scammers do not have any relationship with DMG Events.In accordance with GDPR, CASL and other jurisdictional data privacy regulations, DMG Events will never sell your data to any third party organisations. Please see our Privacy Policy for more information regarding how DMG Events will process and store your information.