2023 Strategic Program Speakers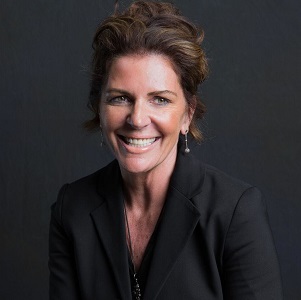 Jackie Rafter
Founder, President & CEO
Higher Landing
Jackie is a visionary career transformation strategist, educator, and entrepreneur with a passion for helping people discover and live their purpose.  As Founder, President & CEO of Higher Landing, Jackie helps professionals, executives and globally-known athletes to transition and transform their careers.   The proprietary Career Transformation methodology she has pioneered at Higher Landing is being broadly adopted across professions, particularly in the oil & gas industries as it experiences disruptive change.  
A born-and-raised Calgarian, Jackie is a passionate change agent who believes deeply in the ability of people to tap into their potential. She is particularly focused on helping people reinvent, brand and package themselves to take advantage of massive systemic changes taking place in job search and career management. She has taught at the Haskayne School of Business at the University of Calgary and regularly appears in various media as an expert and thought leader on the professional market and the career transformation strategies necessary to thrive in it. 
Previous to starting Higher Landing, Jackie founded two successful executive search firms, including Quaderra, founded Canada's first publicly traded company with an all-female Board of Directors, Roxi Capital (now trading as Plastifab Corp. - PFB.TSX) and was a founder of Anorak Capital (now trading as Total Energy Services TOT.TSX).   
Jackie holds dual degrees from the University of Calgary with an MBA and Bachelor of Education (French) and is a Registered Holistic Nutritionist. She is a champion of helping people live healthy and authentic lives and enjoys travel and running long distance. She has worked in five countries around the world, including Monaco, the UK, Switzerland and South Africa. 
Warning!
Beware of email scams
DMG Events has been informed from several exhibitors are receiving scam emails . Please be aware these offers are fraudulent. These scammers do not have any relationship with DMG Events.In accordance with GDPR, CASL and other jurisdictional data privacy regulations, DMG Events will never sell your data to any third party organisations. Please see our Privacy Policy for more information regarding how DMG Events will process and store your information.