2023 Strategic Program Speakers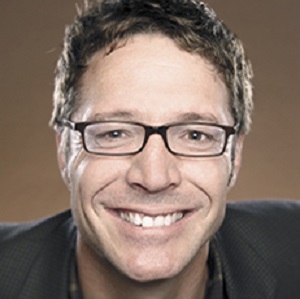 David Finch
Professor
Mount Royal University
David Finch's professional background reflects a commitment to the convergence of theory and practice. David possesses a PhD in management and is an active educator, scholar and practitioner. Dr Finch holds several academic appointments including Associate Professor at Mount Royal University's Bissett School of Business and is a Visiting Fellow at both Ohio University and the Henley Business School in the United Kingdom. David also teaches Executive Education at the Haskayne School of Business at the University of Calgary.
David's research interests focus on exploring the empirical link between stakeholders and organizational performance. Based on his research and breadth of experience, Dr Finch is the Director of the Business School Research Network (BSRN) - a network of senior researchers from 15 North American business schools focused on examining the empirical performance of business schools. In the past five years, David has authored over 50 scholarly papers and published in journals such as the Journal of Business Ethics, Academy of Management Learning & Education, Journal of Marketing Management, Canadian Journal of Administrative Sciences, Higher Education, the Journal of Marketing Education, the Corporate Reputation Review and the International Journal of Management Education.
Prior to joining academia, Dr Finch held progressively senior corporate and agency roles including being a founding partner at the T1 Agency, Canada's largest sports and sponsorship marketing agency. This professional background includes supporting brands such as Bell Canada, Rogers Communications, Esso, Harris Corporation, Hudson's Bay, BC Ferries, The Calgary Stampede and Yellow Pages.
Warning!
Beware of email scams
DMG Events has been informed from several exhibitors are receiving scam emails . Please be aware these offers are fraudulent. These scammers do not have any relationship with DMG Events.In accordance with GDPR, CASL and other jurisdictional data privacy regulations, DMG Events will never sell your data to any third party organisations. Please see our Privacy Policy for more information regarding how DMG Events will process and store your information.