2023 Strategic Program Speakers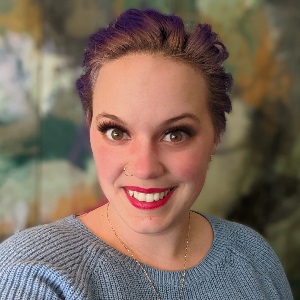 Camille Jewitt
Conference Coordinator
DMG Events
Camille is a dedicated event coordinator with a proven track record of orchestrating successful events, from intimate gatherings to large-scale conventions. Skilled at crafting engaging programming for diverse audiences and fostering partnerships to ensure impactful experiences, she adapts communication strategies to effectively connect with people of all backgrounds.
Infectious passion for connecting with new people and forging genuine relationships breathes life into ideas, events, and concepts through the power of words.
Camille is a Lifelong learner, artist, drummer, and in her free time enjoys snuggles and walks with her Havanese Moxie.
Warning!
Beware of email scams
DMG Events has been informed from several exhibitors are receiving scam emails . Please be aware these offers are fraudulent. These scammers do not have any relationship with DMG Events.In accordance with GDPR, CASL and other jurisdictional data privacy regulations, DMG Events will never sell your data to any third party organisations. Please see our Privacy Policy for more information regarding how DMG Events will process and store your information.