The 2023 Call for Submissions is open to all energy professionals who would like to share their knowledge, experience, and solutions with industry colleagues from around the world. To be considered for one of the limited speaking opportunities, all submissions will need to be received and completed through the online submission form by the May 26, 2023, deadline.
Submission form below
What is a knowledge bar?
A knowledge bar is where exhibition visitors and conference delegates can learn how to harness their skills and talent for the future of energy.
Knowledge Bars will be located directly on the exhibition floor, in four convenient locations, with sessions scheduled on both days of the exhibition.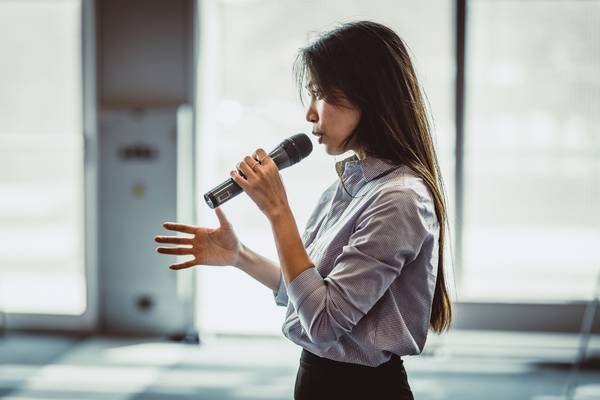 Each knowledge bar will cover a different theme:
Careers in Transition 
The evolution in Canada's energy industry is here; it's innovating quickly and the world is implementing new technologies to accelerate the pace of development in the energy transition. According to The World Energy Transitions Outlook, 'Accelerating energy transitions in line with a livable climate could double energy jobs, up to 122 million by 2050'. With the surge in projects in hydrogen and CCUS, and aggressive net zero targets, attend these sessions to learn who is hiring, what jobs are in huge demand, the skill sets necessary to achieve our ambitions, and how you can be involved in the greatest challenge of our generation.
Indigenous Talent
With equity-sharing agreements and greater collaboration on positive development, there is a huge amount of work that needs to be done as we take steps toward reconciliation. According to the Climate Institute, 'Since 2017, the number of medium and large Indigenous clean energy projects has grown by 29.6%' but this has not been translated into the workforce, decision-makers, and in board rooms. Hear from companies who are prioritizing a diverse workforce, and hiring and retaining indigenous talent in Canada.
The Engine Room
The beating heart of the show, the engine room is a practical solutions-based zone where candidates can sharpen up their resumes and slicken their interview technique. Seasoned professionals in HR and recruitment will be on hand to provide guidance, expert advice, and constructive feedback to help you achieve your career goals and get your dream job.
Reskilling Space
According to Accenture, 'reskilling and new-skilling existing employees may be the answer to filling the talent gaps'. Many oil and gas professionals can be reskilled and retooled for a more sustainable energy future. Attend this purpose-based theatre to know what programs are available to help you prepare for the energy transition, the certificates and vocational courses being offered, and how we can learn and engage with our peers with successful people-centered case studies who have changed or adapted their careers.
What is the format?
Presenters will be given a 45-minute time slot, with the presentation itself set for 30 minutes along with 15 minutes set aside for Q&A. Each knowledge bar will be equipped with the appropriate equipment for a presentation (laptop, podium, projector, microphone etc).
Who can submit and participate?
The call for submissions is open to all industry professionals interested in presenting on one of the above categories.
The event is a live in-person event only, and selected presenters will be required to be in Edmonton, Canada, from September 12-14, 2023. No virtual presentation options will be available.
Who is the audience?
The knowledge bar presentations will be free to attend, with the audience of industry professionals visiting the exhibition or attending the leading conference.
Submission Process
There is no cost to submit, and if selected no cost to present.
Warning!
Beware of email scams
DMG Events has been informed from several exhibitors are receiving scam emails . Please be aware these offers are fraudulent. These scammers do not have any relationship with DMG Events.In accordance with GDPR, CASL and other jurisdictional data privacy regulations, DMG Events will never sell your data to any third party organisations. Please see our Privacy Policy for more information regarding how DMG Events will process and store your information.